Modern war (cold) requires a lot of skill, making it attractive to certain specialists who pull the strings in the World Banks.
In peace and in war is necessary to have.
When new laws are written, check the point that can harm people, even more than what would benefit it.
For my part, I believe that good and evil are embodied in individuals as in laws both new and old.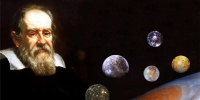 The moral of the power can't distinguish some types of power as legitimate and others illegitimate.
If you could choose to forge ethical examples and rules, these would be: Buddha and Jesus Christ, Pythagoras and Galileo, none of these were supported by the State.
None of them wanted the kind of power that imprisons people.
At last: it is not the violence to govern men, but the wisdom of common desires.